As I am in my
mid
late thirties, its is starting to get quite apparent the reason why I am feeling instant immense sadness when I hear of certain movie star passings. Gone are the days where I was like, yikes...sad, but, he was old wasn't he?? It is now become a time when the people that I have grown to respect or admire are slowly leaving this world. I absolutely don't count the overdoses and dumb asses that have cheated themselves and us of a greater future together...but it is the people that either have had a disease or simply died of natural causes that have lately shaken me to the core.
Tonight, for instance, Nora Ephron has passed. A women in just in her 70th year was someone whose vision became the foundation for the movies that changed a lot about the way I see the world. Who doesn't have a Harry in their life? Who didn't watch You Got Mail with such a sense of love for the city of New York? I was also forever altered during this movie when it was so eloquently described in a few words what it feels like to lose a parent.
This scene changed me:
Kathleen-
It's coming on Christmas. They're cutting down trees. Do you know that Joni Mitchell song? "I wish I had a river I could skate away on". Such a sad song! And not really about Christmas at all, but I was thinking about it tonight as I was decorating my Christmas tree, unwrapping funky ornaments made of Popsicle sticks, and missing my mother so much I almost couldn't breathe.
And finally, Julie and Juila...a blogger's forever dream.
Thank you Nora for your mark that you left in my life and many others.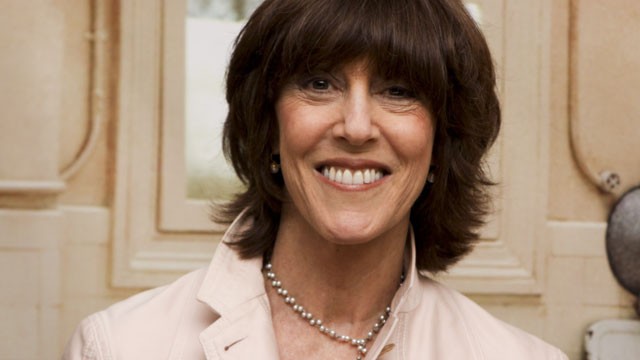 Photo:ABC News
Pin It